Writing... With purpose
April 08, 2020
Alone in the middle of the Pacific Ocean, Hawaii is one of the most remote islands on earth. By boat, the journey is over 2500 nautical miles. Dependent on your skill and vessel, it is five to eighteen days' sailing to the closest continent. This is where I was born and raised. This is where I call home.
Like every other person, I didn't choose to be born here. There were no express instructions about what I was doing here or what I was here for. Like every other person, it is on me to find my way. So, I searched; I read; I asked; I try.
The more I searched, the more I discovered: there are so many people lost as well. I am not alone. Countless others have the same questions: Who am I? How should I act? What matters most? Why am I here?
The Road Less Traveled
There are two paths in life – I learned that in the trying.
You can take things as they come. It's easier. Avoiding conflict, not challenging yourself and staying put. This, the path of comfort.
But there is another path: a journey of knowledge and growth. The choice to work hard at becoming better day-by-day. Lining up your actions with your values. Gaining strength through struggle and sacrifice; overcoming tough situations with humility and determination. This one, the path of strength.
For it is the person willing to be wrong, who prevails. The one open to learn and change, values the foundation required for acquiring wisdom. A treasure reserved only for the humble and curious.
Taking Stock
So if the above precepts are true, where do I fit now? This is the moment to reflect inward and outward. Stand in front of the mirror. Am I on the right track? Who do I want to be?
I'm far from strong, far from perfect. Wanting to be my best, I have no choice but to move forward, toward strength. Squeezing out the remnants of weakness. Incinerating the dross, the remains of my former self.
Through all this trying, the greatest lesson I have gained is that winning on my own, means nothing to anyone but me. Fruitful triumph galvanizes common souls in worthy adventure. Only the familiar can know my trials. The witnesses aboard appreciate triumph over Leviathan, far more than those on shore. Those who live life reading mere books can curl up in comfort in their domiciles. Not only do I care about your triumph, my hope and my mission is in its catalyst. Share my journey -- that's the reason I started writing in the first place. It is the seekers I seek; those willing to make sacrifices to discover the gems within themselves.
Writing with Purpose
My mission is larger, but I want you to expect two things from me as you read my articles.
1. A consistent pursuit of wisdom.
2. A proven process for building wealth.
I've looked at my life and my choices – both good and bad. I've stood in front of that proverbial mirror. Staying true to my highest values, I found deeper purpose. At my best, I am an effective conduit for people to succeed. For this effort, our common aim is to gain both wisdom and wealth.
Many good years wasted, inducing clients to choose actions that I thought were good for them. Now, I give my all to illustrate their optimal strategies based on their wants. It's no longer about making people see things my way. It's about listening, and putting wisdom into actions to make the biggest positive impact.
Now, I am purposing my actions to create great outcomes for my family, my clients and the community.
Once posed with optimal options, now it is your choice to make. What do you think?
You can be a skeptic, a spectator, a tourist or a traveler with me. Discover adventure through the path of strength. You make stories worth telling. Your true character is evident, defined and shared with loved ones. What is your Leviathan? Share the trial and your triumph with me. If we get it right, we will break bread as we recount the story for witnesses and dwellers alike.
Where are you headed? Let's discuss traveling together.
Albert Joy maximizes profit for real estate and business opportunities in Hawaii. Learn more about Albert. Watch the video below.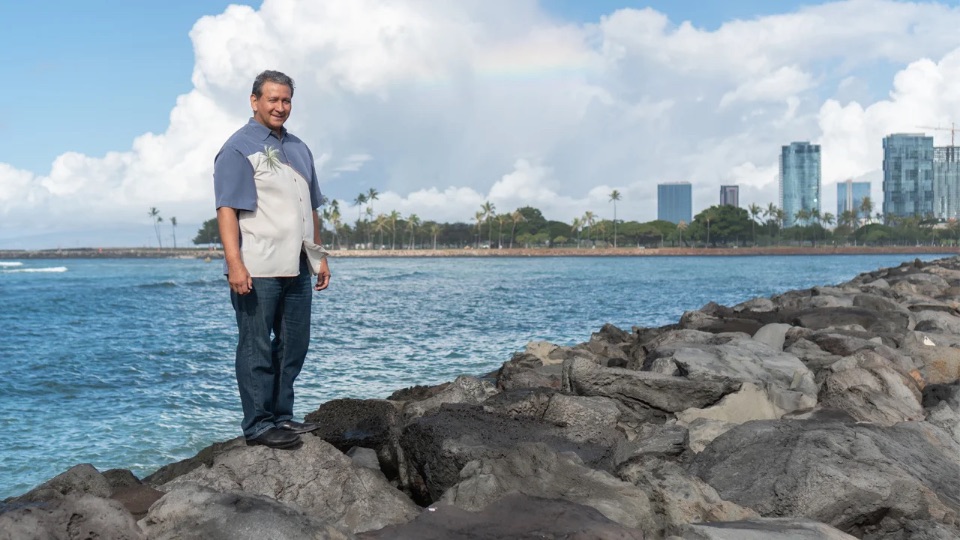 Ready to get started? Find solutions now.
Get Started